TRADE FAIR

Interaspa 2017
Visit us on the Interaspa in Visbek in September 2017.
NEWS

A visit from Eva Irrgang, District Administrator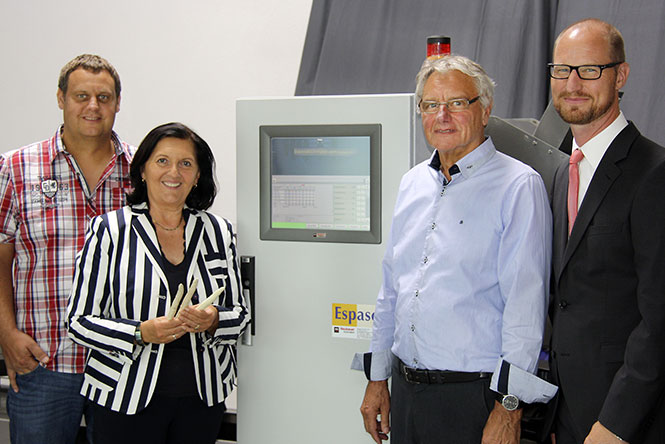 The two managing directors of the company, Hermann Neubauer (second from the right) and Christoph Neubauer (left) explained to Eva Irrgang, District Administrator, and Volker Ruff, in charge of business development in the Soest district, just why the Espaso series is one of Neubauer Automation OHG´s most popular products.

Photo: Paul Knierbein/ Kreis Soest
NEWS

World market leaders in South Westphalia
---
South Westphalia is one of Germany´s three most powerful industrial regions. Primarily, the corporate structure is characterised by a high proportion of medium-sized enterprises and more than 150 global market leaders.
This was ascertained by the South Westphalian Chambers of Industry and Commerce, which have just published the current volume, "Weltmarktführer und Bestleistungen der Industrie aus Südwestfalen"
The Chamber of Trade and Commerce said about Neubauer Automation: "The company has become a global market leader by developing automatic asparagus sorting machines."
NEWS

The best of Germanys medium-sized enterprises
At this year´s business forum of the Botschafterkonferenz (BOKOWITA) on August 25th, the Deutsche Standards EDITIONEN business publishers, together with ADP Employer Services GmbH and "Deutschland - Land der Ideen", presented the new "The World Market Leaders" publication.
For the first time, the book in the "The Best of German Mittelstand" series introduces, in an English-language volume, those around 100 selected German companies which lay claim to world market leadership in their field.
"The success of German world market leaders feeds on more than a keen intuition for finding opportunities on the market and excellent innovative capabilities.
Common sense, responsibility and long-term orientation - these are the values which determine the actions of these companies and constitute their excellent reputation throughout the world," said Dr. Frank-Walter Steinmeier, the Federal Foreign Minister, in his welcoming speech.
(Link, pdf: Pressemitteilung)
TRADE FAIR

expoSE 2017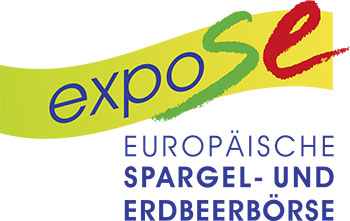 22.& 23. november 2017
Visit us in Karlsruhe at the expoSE 2017, Europes leading trade fair for asparagus and berry production.